Véronique Dehant got the AGU 2016 Whitten Medal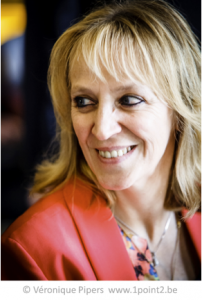 The American Geophysical Union (AGU) has named its 2016 class of medallists, awardees, and prize recipients. Thirty-two individuals are recognized this year for their dedication to science for the benefit of humanity and their achievements in Earth and space science. They have been elected from the 60 thousand members of AGU.
This year in particular, the Charles A. Whitten Medal has been presented to Prof. Véronique Dehant from the Royal Observatory of Belgium. The Charles A. Whitten Medal is given in even-numbered years to one honouree in recognition for "outstanding achievement in research on the form and dynamics of the Earth and planets." The honouree will be recognized during the Honours Tribute at the 2016 AGU Fall Meeting, which will take place on Wednesday, 14 December 2016 in San Francisco.
More information here.