Commemoration of the 30th anniversary of the 1992 Roermond (NL) earthquake
On April 13, 2022 at 3:20 am, we commemorated the 30th anniversary of the 1992 Roermond (NL) earthquake.
This earthquake had a moment magnitude (a measure of energy) of Mw = 5.3 and is to date the strongest instrumentally-measured earthquake in NW Europe. The earthquake originated along the NW-SE oriented Peelrand border fault of the Roer Valley Graben. Due to its large hypocentre depth of 17 km, damage was limited to modern buildings but was considerable for older buildings, with damages recorded even as far away as Bonn (DE). Two churches in Roermond were heavily damaged. Locally, there were landslides, river bank collapses and liquefactions (source: KNMI).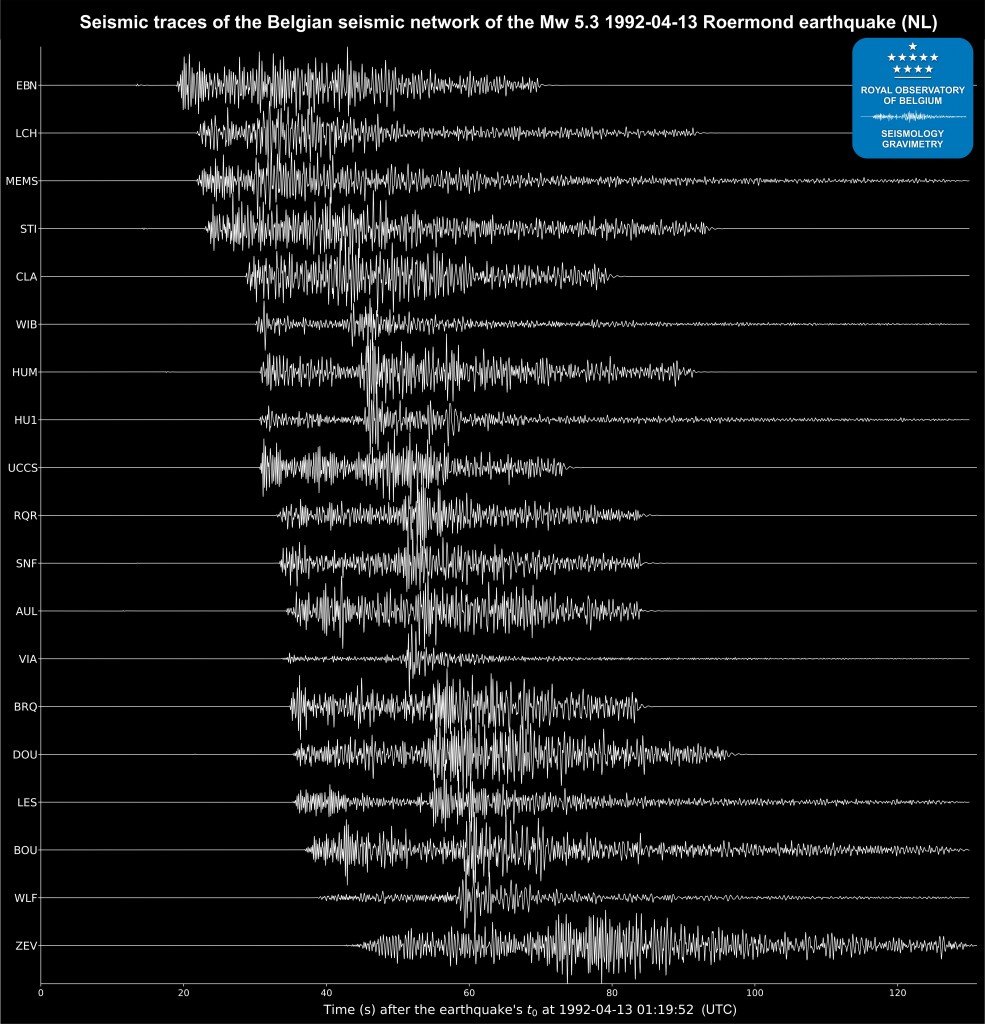 Many people in Belgium still remember this event as it took place at night and was felt all over Belgium. An international seismological consortium (Haak et al. 1994) studied the impact of this event, leading to the macroseismic map presented below. The event was felt throughout Belgium, the Netherlands, Luxembourg and Germany, and in northern France, northern Switzerland and even as far away as the Czech Republic. In the hours, days and weeks following the main shock, more than 200 aftershocks were recorded.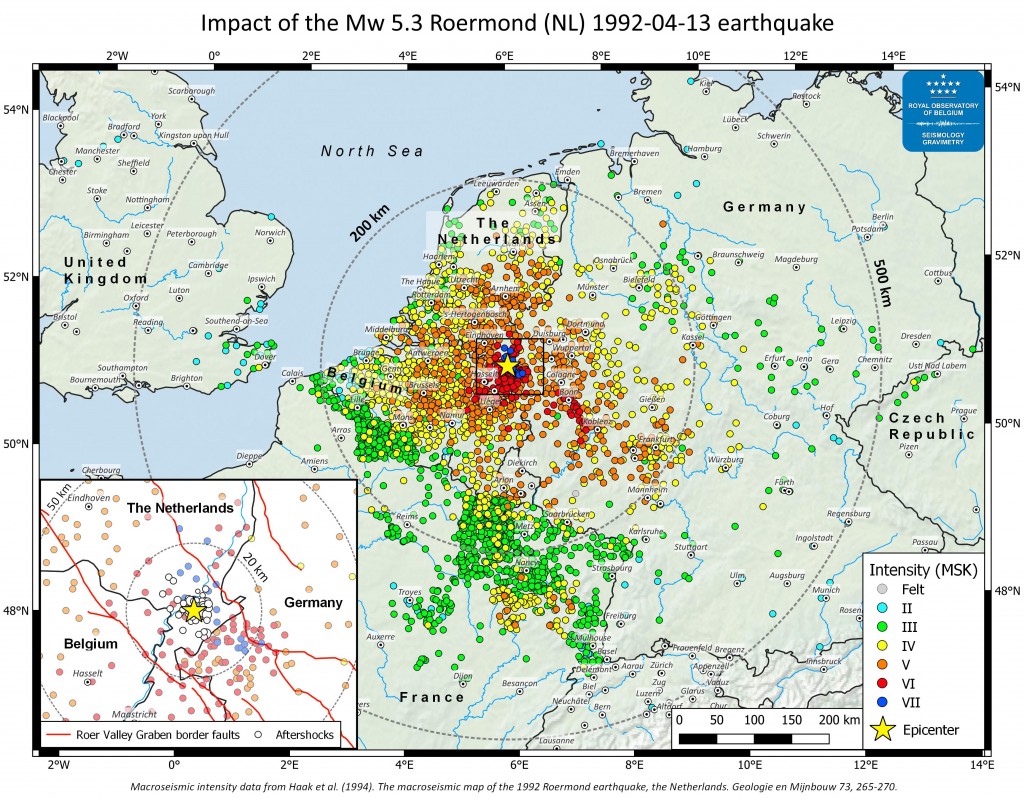 The 1992 Roermond earthquake: http://seismologie.be/en/seismology/earthquakes-in-belgium/xq187gr23